AfghanFun.com Live Afghan TV Online Free
Afghan Televisions Live
---
Ariana Television Network Officially shortened as ATN, is a private television network based in Kabul, Afghanistan, Ariana Television Network is one of most popular television channel in Afghanistan.  TV Category: General
Website: Arianatelevision.com
---

ToloNews
TOLOnews, Afghanistan's first 24-hour station dedicated to news and current affairs, launched its terrestrial broadcast in August of 2010. It serves Afghans growing appetite for the most up to date news, both domestic and international, across broadcast, the web, and social media.
TV Category: News  – Website: Tolonews.com
---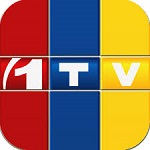 One-TV Afghanistan  or Yak TV (Yak meaning One in Dari Persian) is an Afghan privately owned commercial television channel. 1TV broadcasts ebtertainment and news direct from Kabul, Afghanistan. If you are using mobile device click HERE
Please wait some seconds while the ads loading before TV image appear.
TV Category: General – Website: 1tv.af
---
Ariana News  Ariana News is second 24 hours news station in Afghanistan. Ariana News is a part of Ariana TV, shortened as ATN, is a privately owned television network based in Kabul, Afghanistan. Ariana TV was launched in 2005.
TV Category: News
Website: Ariananews.af
---
Payam-e Afghan  TV is an Afghani-centric satellite television network based in Los Angeles, California, launched in 2007. It features news, music, and entertainment shows in primarily the Persian and Pashto language. Make sure your Windows Media Player plugin is up to date. If you have problem with WMP We recommend Internet Explorer for best work.    TV Category: Local Abroad  – Website: Payameafghantv.com
---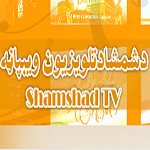 Shamshad TV 
Shamshad TV is a satellite television station in Afghanistan, which was launched in early 2006. The channel broadcasts 24 hours a day, providing educational, news, shows, dramas, and entertaining programs to both local areas of Afghanistan as well as other countries via satellite.
TV Category: General
Website: Shamshadtv.tv
---
Ariana Afghan TV
Ariana Afghanistan Television has been the premiere source of Afghan related local and international news since 1989, primarily serving the Afghan community in the United States .
On July 1, 2006 , we expanded our coverage by initiating the first 24 hour broadcast toNorth America , Europe , the Middle East , and Asia .
This is an exciting time for us as we provide an even broader medium for communication and exchange for the entire international community; connecting Afghans with the world.
Website: arianaafgtv.com
---
Iranian Live Televisions
---
Kalameh
Kalemeh Television is an Iranian Sunni Muslims who discuss about religion. If you are interested to discuss about religion you can see on the TV, if you are not interested about this so this is not recommended you to watch this TV.
Website: Kalemeh.tv
---